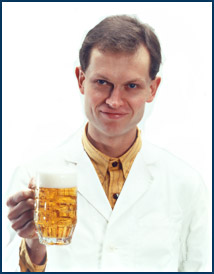 Your Competent Partner for
Breweries and Food Producers
Leibfacher CBB Consulting was founded in january 2003 by Uwe Leibfacher, who has an education as Diplom-Braumeister at TU Munich- Weihenstephan. During 15 years he achieved working experience in leading positions of different German and Swedish breweries.

Leibfacher CBB Consulting offers:
Technological counselling
Quality guidance
Planning of technical projects
Equipment supply - new and used
Purchasing advice
Recruitment and Personnel organisation
Valuation of companies, parts of companies and
equipment.